Grokking the SQL Interview by Javin Paul
🎁⏰ Grokking the SQL Interview Launch Sale Ending in 2 Days !!
Hello there,
Just wanted to send a gentle reminder that the launch sale of my friend Javin Paul's new book, Grokking the SQL Interview is ending soon. It is a special link with the offer code friends50 for 50% already applied in it.
If you want to prepare for SQL questions for an interview or just want to level up your SQL skills then this is your last chance to get the book for a 50% discounted price. The price will move to a regular $21.90 in 2 days for good.
Here is what you will get in this book
Topic-wise SQL questions and answers like Joins, Index, Stored Procedure, window function
Deep dive into popular SQL questions for a better understanding
Learn SQL better by answering interview questions
Here is the link to get your discount - Grokking the SQL Interview
To celebrate the occasion he has also created a $9.9 coupon for my courses like the Spring and Java Certification courses on Udemy, if you are interested, you can also grab them for just $9.9 now
Here are a few sample questions for your quick view: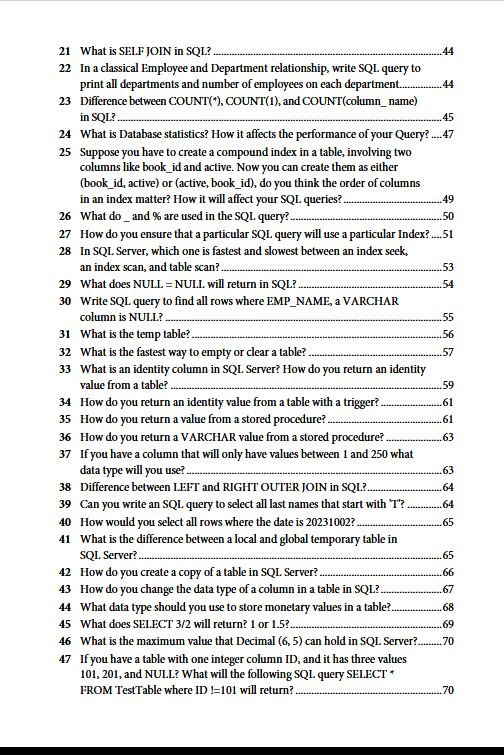 Book Details
| Author | Title | Publisher | Published On |
| --- | --- | --- | --- |
| Javin Paul | Grokking the SQL Interview Questions | GumRoad | Aug 2023 |
Cheers,
RM…
Raghavan alias Saravanan Muthu
01 Sep 2023 | Fri | 11:55:22 AM IST