Code or VSCode or Visual Studio Code editor (should we better call it as an IDE? :)) has got a nice facility to boost our producvity especially when we work on the applications that demand a constant attention with the terminal. Example, Angular, Node applications or even with the static site generators like Hugo etc.,
New Terminal - Folder Selection
VS Code has got two icons on the Terminal window. On the top right, we get a "+" icon to add a new terminal, and depends on the folders added in the workspace it will ask you to choose a folder in which the terminal to be opened - yet another cool feature :) yeay! :)

Split Option in the existing terminal
On an already opened terminal, when you hover the mouse over the terminal name, you get two icons in the small window as follows.
Window - To split the terminal
Trash - To close/exit the terminal
Clicking on the window icon, the terminal is split on the horizontal side allowing you to operate in parallel on the two terminals easily, with just a mouse click for toggling. Earlier we had to manually select the terminals in the dropdwon appearing on the top and then resume the work.
Image - The + icon

Image - The split terminal menu item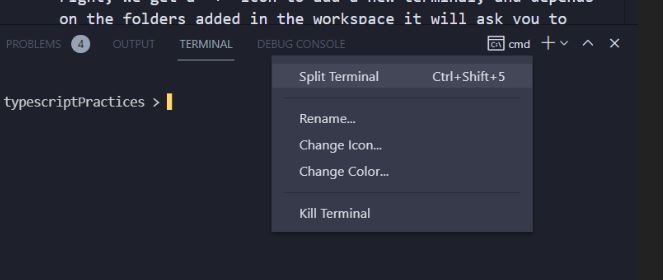 Image - The icons of terminals after split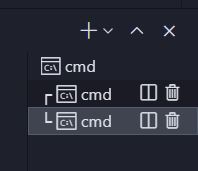 Icon Status
First cmd - Normal Terminal Window (Command Prompt)
Second cmd - split into two, where each of them are of type Command Prompt → C:\> indication
This is certainly a productivity booster I would say!
Try this and enjoy.
My Usage - Hugo
I use this for the static site generator Hugo where one window is used for creating a new posts - with hugo new binary, and the other window is to control the hugo server OR hugo server -D (for the drafts). As long as I actively work on Hugo, I have felt the need for these two windows to be operated in parallel.
Image : The split terminal in effect

Note: Of course, you can open as many windows as you want by clicking on the window icon. But I don't see any practical reasons to open more than 3 terminals at a time!
Cheers,
RM…
Raghavan alias Saravanan Muthu
23 Jun 2021 | Wed | 20:50:51 PM IST